Choosing a commercial
mortgage lender
Once you decide which mortgage sounds like the best fit, you need to find a professional lender that will finance your mortgage. When it's time to find the company that will lend you money for your purchase, you generally have three main options:
Traditional banks – Banks are the most common and easiest source of funding to find, but they may charge higher interest rates.
Third-party lenders – You can get financed quicker with much less documentation than other forms of lending, but will pay a very high interest rate.
Brokers – Instead of spending the time looking for the best deal, brokers do the heavy lifting for you. They also do a lot of the background work and due diligence to find the lenders that offer the best rates and customer service. However, you will have to pay extra for this level of service.
Regardless which type of lender seems like the right fit, make sure you are 100% serious before you approach them. They don't have time if you're just "shopping around" or trying to find a better rate than a previous lender provided.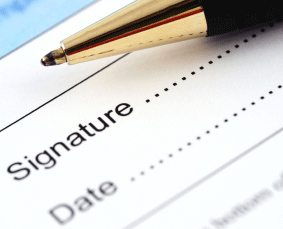 Finding the right commercial mortgage lender
The commercial mortgage industry is one where both size and experience counts. If the lender's operations are large, it likely means they grew over time because of their long-term success. And with longevity, it's usually a strong sign that they keep customers happy and do the job well. Try to focus on lenders that concentrate primarily on commercial mortgages (rather than an array of mortgages) since they will know what's best for your business and budget.
In addition, seek out mortgage lenders with vast experience in your industry or with the type of property you're looking to buy. If you are trying to buy an existing restaurant, for example, it's best to find lenders with experience in securing commercial mortgages for that type of business. They know the industry the best and would be able to negotiate the best deals.
Practice those negotiating skills! You may not be able to get any lower of a rate, but this could help in reducing or eliminating the various fees and expenses you'll be responsible for (more on that in Commercial Mortgage Costs.)
Be courteous to other lenders that you worked with before finding the mortgage you agree to. Let them know immediately if you have an agreement in place with another lender. This way, they can stop working on your account and concentrate on their other clients. You will also remain on good terms with that lender if you ever need to do business with them again.
One additional note about the Business Finance Resource network of commercial mortgage lenders: They can't help you if you're just starting up a business. Our lenders are looking for candidates with a proven business background and a company that's already established and generating revenue. They don't want to worry about the strength of your business plan or how you'll be able to afford the building in which you'll ultimately succeed or fail.